Well the weekend is nearly here, my first ever Ukulele Festival of Great Britain, unveiling the all-new rebranded tinguitar.com in Cheltenham. Got to say I'm looking forward to it, even if the nerves are jangling somewhat!
I've just completed the last of the ukes I'll be taking along with me and am looking forward to showing them off to old and new friends alike. Should be a fantastic weekend!
Back row (l-r) koa/spruce soprano, sapele concert, meranti pineapple soprano.
Front row (l-r) mahogany/cedar airline soprano, sapele airline, meranti soprano, walnut/cedar soprano, quilt maple/spruce soprano.
.
.
.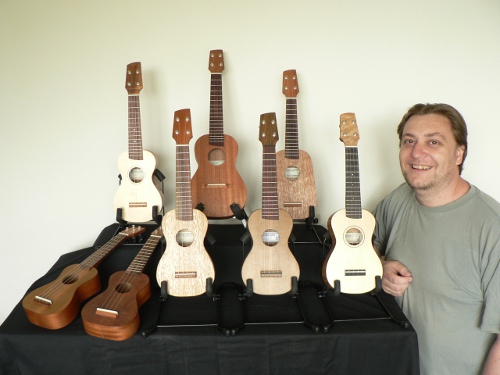 .